S3 Results 2020 Rwanda S3 National Examination Result 2020 @www.reb.rw. Check the Rwanda Education Board (REB) Ordinary Secondary School level National Examination Result online.
Junior Secondary School is also known as S3: In 2018 a total of 578,897 numbers Rwandan students take the national secondary Education Ordinary Level test at the end of Junior Secondary School S3 (9th grade) in nine subjects. If a student failed in the S3 national exam then she/he can retake the third year or decide to join a private school.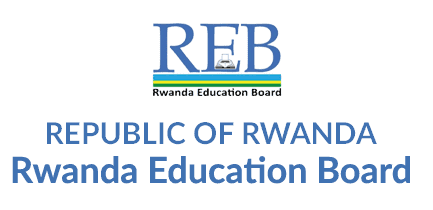 In Rwanda, the Secondary schooling is divided into Lower Secondary and Upper Secondary, both lasting 3 years. Lower Secondary i.e S3 focuses on acquiring basic knowledge and skills. At the end of S3 years, students take O-Level national examinations which allows them to progress Upper Secondary public schools named S6.
S3 Results 2020
Why the name is S3? Because of the 3 years of Lower secondary level education. Here S=Secondary and 3= Three years.
As a matter of fact, in Ordinary Secondary School level, there is one medium of instruction ie. English. Unlike the Kinyarwanda language used as a medium of instruction in primary school (P1-P3). But, the English language used as a medium of instruction from P4 through the University level education.
The S3 national level examination is conducted once in a year. In general, it is held in the month of October or November. The S3 result is published by the Rwanda Education ministry. After the publication students can check their results from Rwanda Education Board (REB) official website.
S3 Result: The Secondary National Examination i.e. S3 is one of the most popular examinations. Morethan half millions of the students appeared in the Ordinary Secondary School level National Examination and get promoted to S6: Advanced Secondary School level – 3 years.
Rwanda S3 National Examination Result Date 2020
In general, the Ministry of Education, Rwanda (mineduc) released the National Examinations for P3 results and awarded the top 10 best-performing students. As a matter of fact, the S3 result is released either in the month of December (last week) or 1st week of January. After the result published, it can be viewed either on the internet or by sending SMS.
| | |
| --- | --- |
| National Exam Name | Tentative Date |
| S3 Result Date | 30 of December 2020 |
Check Rwanda S3 Results 2020 Online:
After the official announcement is done by the Ministry of Education, Rwanda (mineduc), the student can search for S3 results online. The following steps will help you to view your result.
Open your browser and type www.reb.gov.rw
At the right-hand side click on "Result 2020"
Then a new page will open on REB website results.reb.rw.
Now select your exam name from ✔ S3 | S6 | P6
Then enter your S3 registration number.
Finally, click on the search button.
Note: Students can download the S3 result slip for future reference only.
REB S3 Result 2020 via SMS
It is another easy way to check the REB Results without an internet connection. If you are facing a slow Internet connection or REB server is down then this would be the best option. Using SMS: S3 (for ordinary level) followed by the full candidate's index number. Send it to 489.
For example, if I am an S3 Student and My Reg Number is 1478963, then I shall send the SMS code S3 1478963 Send it to 4891. 
Students Participation & Statistics
in 2019:Ordinary Level Secondary National examinations started on 12/11/2019 and ended on 19/11/2019. 115,417 Ordinary level candidates from 1,376 schools were registered in 489 examinations centres. The examined subjects were nine, namely: Mathematics, Biology, Chemistry, Physics, Geography, History, Kinyarwanda, English and Entrepreneurship. Candidates who sat for examinations in 2019 were: 114,424as compared to 96,523 in 2018. 54.4% (62,209) of them were girls; while 45.6% candidates (52,215) were boys.
Stadium Road, Remera
P.O. BOX 3817, Kigali, Rwanda
Tel: (+250) 255121482/ 3020
e-mail: info@reb.rw
website: www.reb.rw